Tangled Humans is a musical collaboration between critically acclaimed performing songwriters Marion Halliday, Meghan Cary and Peter Farrell…and a tangle of other talented humans we've come across along the way.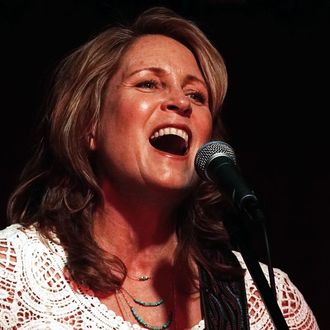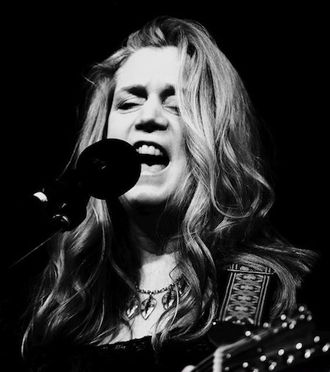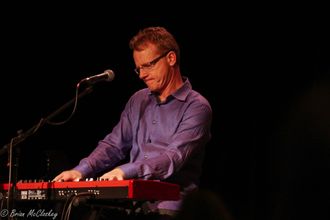 Meghan Cary - With masterful storytelling and award-winning songs, Meghan Cary engages audiences on a powerfully personal level, creating a musical experience that has been called healing, inspiring and outrageously joyful. Cary didn't mean to be a musician. But when her fiancé unexpectedly died, she picked up his guitar, figured out how to play it, and wrote her debut record, earning her Billboard Magazine's esteemed "Critic's Choice Award". Her message of unity and the power of raising our voices together infuses every show, and her song, "Sing Louder", has become an anthem for the music-loving community.
A frequent performer at Philadelphia Folk Festival as well as Spring Gulch Music Fest, Falcon Ridge, Huntington, Woodstock, and DelMarVa Folk Festivals, Cary's smoky voice, emotional singing, and award-winning songs continue to win over audiences, and garner favorable comparisons to Melissa Etheridge, Brandi Carlisle, and even Bruce Springsteen. 
Cary founded the River Rock Project in 2020 to celebrate women's rights, inspire continued action toward achieving social, economic, and political equality for women, and get out the vote. A professional actor and playwright, Cary has written and preforms a one-woman show, "On the Way to the Waterfall", and is currently collaborating on a Broadway-bound musical. Cary recently published her first book, a companion to her chart-topping album, SING LOUDER. 
Marion Halliday - a native Kentuckian now splitting her time between Louisville and Philadelphia, Marion has been a professional singer much of her life. In 2016, she turned to songwriting and performing her own music, a unique blend of urban-influenced modern folk, that draws on her bluegrass and bourbon-infused roots. That same year, Marion formed her first band featuring her original music (Trickster Sister). In 2018, Marion was  named "One of the Ones to Watch" by the Nashville Songwriters' Association International; that year, too, she was chosen by Ron Olesko of WFDU FM Radio to perform at the highly-regarded NERFA (Northeast Regional Folk Alliance) Suzi Wollenberg Folk DJ Showcase; and also a finalist in the 2018 Best of Philly Live Performance competition, securing the runner-up slot in the Folk/Country Category.  In July 2019, Marion's debut solo album RINGS AROUND SATURN landed at #3 on the Folk Radio DJ charts as well as garnered Marion the #3 artist slot.  In November of 2019, Marion appeared in the juried Semi-Formal Showcase at Northeast Regional Folk Alliance in Stamford Connecticut.  More information about Marion, as well as EPK and press photos can be found HERE.
Peter Farrell -  Born in Puerto-Rico, raised in Tokyo, and schooled in the UK, Peter brings his own swirl of international flavor to Tangled Humans. A singer songwriter and multi-instrumentalist with a focus on keys, guitar, mandolin, accordion and sax, Peter has toured and recorded around the world since his first session at Tokyo's famous NHK studios when he was 6 years old.  
Peter's music has been featured in commercials, film, TV and on over 30 nationally released records. His original tunes have fueled various bands including NYC darlings, KFM and The BlackTails.   
In addition to his own projects, Peter has supported many artists in the Folk, Roots and Rock genres, and has shared the stage with "Blues Travelers", the "Spin Doctors", "Little Feat" and a host of other artists.
Other Humans we tangle with
Tangled Humans draws upon a number of other talented artists in addition to Peter, Meghan and Marion.  Depending on the show or venue, it could include up to 10 or even more performers.  Below are some of the lovely humans who are part of the Tangled Humans experience.